Spend America's Independence Day in Williamsburg, Virginia – the birthplace of America! There's nothing more patriotic that celebrating the 4th of July in America's historic triangle, home to Colonial Williamsburg, Yorktown and Jamestown Settlement. Discover the spirit of America as you enjoy one of the many Williamsburg 4th of July celebrations this year.
Williamsburg 4th of July Events
Colonial Williamsburg

Celebrate a Williamsburg 4th of July with the entire family at Colonial Williamsburg. From 3:00 pm to 10:00 pm, Colonial Williamsburg's Independence Day festivities include:
Public readings of the Declaration of Independence
Games and activities for kids
Patriotic activities and performances
Musical performances
Plus, a red, white, and blue fireworks display concludes the celebrations at 9:30 pm.
On top of spending your Williamsburg 4th of July at Colonial Williamsburg, take advantage of their holiday special events, including:
Shields Tavern Breakfast Celebration with Thomas Jefferson
8:00 am – 9:30 am
Treat yourself to breakfast and conversation with Thomas Jefferson the morning of the 4th. Located behind Shields Tavern, this breakfast requires advance reservations. Call 1-844-811-8229 to book your seat at the table!
Thomas Jefferson Wine Dinner King's Arm Tavern
6:00 pm – 8:30 pm
If you didn't get a chance to talk to Thomas Jefferson at breakfast, make dinner reservations at King's Arm Tavern. This special event features a 4-course meal of Thomas Jefferson's favorite meals, each paired with his choice of wines and beverages from around the world. The celebration also includes a champagne toast, engraved dessert glass, and VIP viewing of the Declaration of Independence speech followed by the Patriotic Procession and fireworks display. Tickets are $150 per person (21+) and require advance reservations by calling 1-844-811-8229.
Chowning's Annual Independence Day Celebration
6:00 pm – 9:00 pm
Families looking to keep the Williamsburg 4th of July fun going all night long will love Chowning's Annual Independence Day Celebration featuring food, beverages, fun games, and live music. The VIP event is $76 per adult and $38 per child ages 2-10. Guests receive an all you can eat reception, entertainment, and a take away engraved 16 once glass with 1 free beverage ticket. Reservations must be made by calling 1-844-811-8229.
Busch Gardens
Spend the day at America's most beautiful theme park, enjoying thrilling rides and entertaining attractions.  On July 3-5, Busch Gardens Williamsburg will stay open until 11:00 pm for continued Independence Day fun. And, an over-the-top, park-wide fireworks display is performed each night at 9:30 pm. All of the Williamsburg 4th of July entertainment is also included with your Busch Gardens tickets.
Before you go, check out our Busch Gardens tips for the best visit ever.
Yorktown
For a historic Williamsburg 4th of July, visit the American Revolution Museum at Yorktown. From 9:00 am to 6:00 pm, the museum plans to have interpretive programs, military drills and artillery demonstrations, as well as Independence Day related exhibits and activities.
A multitude of events are also happening in Yorktown all day long. The schedule of events includes:
8:00 am: The Yorktown Independence Day 8k & 5k Run/Walk at York High School
9:00 am: Parade on Water and Main Streets with music provided by the U.S. Coast Guard Training Center Ceremonial Band
7:00 pm: Sounds of Liberty Bell Ringing Ceremony at the Riverwalk Landing Stage
8:00 pm: Glen Boswick & Lil' Bit of Swing Concert at the Riverwalk Landing Stage
9:15 pm: Fireworks Display over the York River
Parking for the evening events at Cook Road and Ballard Street opens at 4:00 pm, so arrive early!
How Will You Spend Your Williamsburg 4th of July?
Whether you choose to embark on extreme thrills at Busch Gardens or explore our nation's history at Colonial Williamsburg, your holiday is sure to be a memorable one. Remember to book your Williamsburg hotel and attraction tickets in advance. Williamsburg, VA is a hot destination on the 4th of July and will book up fast!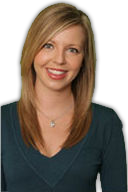 Ashley is Reserve Direct's travel expert, visiting Williamsburg to find the best travel tips, money-saving deals and insider information. With over 10 years of experience in first-hand-travel adventures, she shares her stories, advice, and current events to help you stay in the know.