Spend America's Independence Day in Williamsburg, Virginia – the birthplace of America!  There's nothing more patriotic that celebrating the 4th of July in America's historic triangle, home to Colonial Williamsburg, Yorktown and Jamestown Settlement.  Discover the spirit of America as you enjoy a Williamsburg 4th of July celebration. 
Williamsburg 4th of July Events
Colonial Williamsburg
Celebrate a Williamsburg 4th of July with an evening of food, entertainment, and fireworks for the entire family at Colonial Williamsburg. The day will start on the Virginia Lawn starting at 4:00 pm – 7:00 pm with children's games and activities. A cash bar will be available at the Williamsburg Lodge, Virginia Room from 4:00 pm – 7:30 pm. Then, "An American Original Buffet Dinner" will be served from 5:00 pm – 7:30 pm at The Williamsburg Lodge, Virginia Room. Dinner Entertainment will be provided by The Jangling Reinharts. Fifes & Drums will escort guests from the Lodge to reserved area of Palace Green at 7:45 pm. Conclude the night with Colonial Williamsburg's annual Fourth of July Fireworks display. Prices include dinner, children's games, special seating for programs, including fireworks on Palace Green, tax, and gratuity. Cost: $85.95 adults, $50.95 children ages 3–10.
In addition, there are activities happening throughout the day such as the reading of the Declaration of Independence on the courthouse steps at 11am and a 18th century Colonial Faire from 11:30am-4:00pm.
Busch Gardens
Spend the day at America's most beautiful theme park, enjoying thrilling rides and entertaining attractions.  On July 2-4, Busch Gardens Williamsburg will stay open until 11pm.  A park-wide fireworks display is planned for each night at 9:30pm and Lee Greenwood will perform an all-American concert on July 4.  All entertainment is included with Busch Gardens tickets.
Yorktown
The Yorktown waterfront salutes America's birthday with a patriotic parade along Water Street at 9am and a bell-ringing ceremony at 7pm.  Patriotic entertainment is planned to start at 8pm, with a fireworks display lighting up the night at 9:15pm.  Over at the Yorktown Victory Center visitors can take in their Liberty Celebration.  Observe military drills, artillery firings and discover the origins of some of America's iconic staples.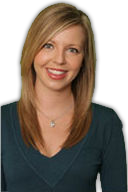 Ashley is Reserve Direct's travel expert, visiting Williamsburg to find the best travel tips, money-saving deals and insider information. With over 10 years of experience in first-hand-travel adventures, she shares her stories, advice, and current events to help you stay in the know.