Millions of people visit America's historic triangle each year to see the birthplace of America.  Sites like Colonial Williamsburg, Jamestown and Yorktown offer affordable admissions but you'll be happy to know there are several free things to do in Williamsburg too.  Read on to find out 10 free things to do in Williamsburg, Virginia on your next vacation!
Fun & Free Things to Do in Williamsburg VA
1) Ride the Jamestown Ferry
Riding the Jamestown Ferry is free, but the experience is priceless!  The 15-minute ride gives you a fantastic view of the shoreline.  During your trip, you can get imagine what the European settlers saw when they first arrived in the area more than 400 years ago. 
2)
Tour Colonial Williamsburg
The grounds of Colonial Williamsburg are open to visitors.  You can tour the historic buildings, watch as historical interpreters stroll the streets and dine at one of the historic taverns.  In order to go inside the buildings and museums, and be a part of the revolutionary city programs you will need to purchase a Colonial Williamsburg ticket.
3) Take a Scenic Drive
The 23-mile Colonial Parkway connects the historic cities of Williamsburg, Yorktown, and Jamestown.  Travel the route to see scenic views of both the James and York Rivers.  Interpretative pull-offs are located along the way.  They provide information about the area's rich history and are perfect locations for picnicking, picture-taking and even bird-watching.
4) Go for a Hike
The Greensprings Greenway Interpretive Trail is a 3-mile hike with a 600-foot boardwalk over wetlands.  Interpretive programs are featured here, as are trail signs where visitors can retrace the footsteps of Native Americas and early colonists.  Talk about walking through the steps of time!
5) Attend a Summer Concert Series
During the summer season, several outdoor concerts are presented for free throughout the historic district.  In Merchants Square you can enjoy the Summer Breeze Concert Series, while at the Riverwalk Landing you can take in the "Shagging on the Riverwalk" concert series. 
6) Take a Free Shuttle
Each year, the Historic Triangle provides a free shuttle.  Service is seasonal.  The schedule for this year's free service is from March 11 through November 3, 2013.  The free shuttle service is from the Colonial Williamsburg Visitor Center to and from the Jamestown and Yorktown areas.
7) Visit a Williamsburg Park
The beauty of Virginia is on full display at area parks.  One of the best parks to visit is Freedom Park, a 689-acre park with open meadows, mountain bike and hiking trails, a 18th-century graveyard, the Williamsburg Botanical Garden and one of the nation's earliest free black settlements.  Another popular park is Waller Mill Park.   A 286-acre lake is open for fishing, boating, pedal boating, canoeing, and kayaking, while hiking and biking trails are also available.  For scenic views of Historic Jamestown and wildlife watching, head to Powhatan Creek Park.
8) U.S. Army Transportation Museum
Located in Ft. Eustis, about 12 minutes from Williamsburg, this museum covers over six acres and is devoted to the history of army transportation. And best of all, it's absolutely free!
9) Norfolk Naval Base
Drive down I-64, go through the Hampton Tunnel and take a gander at the many ships in port at the World's largest active Naval Base. If you are lucky you may also get to see a ship entering or leaving port as it passes over the tunnel.     
10) Stroll the Yorktown Waterfront
The Riverwalk Landing in Yorktown is a quaint, beautiful place to take a stroll and enjoy views of the York River.  A mile-long pedestrian riverwalk links Yorktown's major attractions and benches lining the walk offer visitors the chance to sit and admire the natural beauty of the York River.  A free trolley runs daily spring through fall offering many stops throughout town and arrives approximately every 20 minutes to each stop.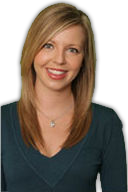 Ashley is Reserve Direct's travel expert, visiting Williamsburg to find the best travel tips, money-saving deals and insider information. With over 10 years of experience in first-hand-travel adventures, she shares her stories, advice, and current events to help you stay in the know.