The Yorktown Victory Center, a museum dedicated to the American Revolution, is hosting the Yorktown Victory Celebration on October 17-18, 2015. The event will feature military re-enactors, musket and artillery demonstrations, and hands-on interpretive programs at recreations of a Continental Army encampment and 1780s farm. The Celebration is being held from 9am-5pm on both Saturday and Sunday.
Almost 40 Revolutionary War re-enactors will be on hand for the event, including units with 7th Virginia Regiment of the Continental Line, James City County Militia, Redstone Rangers Militia, and many others.
"A School for the Soldier" will provide visitors to experience Revolutionary War life firsthand. Located at the army encampment, the "school" will offer opportunities to drill with wooden muskets and apply tactical skills in mock combat, as well as learn about solders' provisions and sleeping quarters. Troop communication, espionage and earthworks will also be explored. "School" sessions will be offered at 10:05am and 12:35pm on both days, with an extra session held on Sunday at 3:35pm. Artillery demonstrations will be held at 11:05am and 3:05pm each day.
"The Price of Liberty," a role-playing demonstration at the recreated 1780s farm, is scheduled on Saturday at 10:35am and 10:35am and 4:15pm on Sunday. This demonstration offers insight into the hardships Americans endured while seeking independence. During the "Citizen Militia" segment visitors can learn about the transition from a farmer to a soldier and farm visitors can also observe methods of open-hearth cooking at 12:05pm daily and play 18th century games from 10am-4pm.
For a $10 fee in addition to general admission, visitors can register for "Enlist," a one-hour program that allow participants to sign enlistment papers, march and drill with wooden muskets, identify uniforms of allies and enemies, build living quarters and defensive earthworks, learn about espionage, roll and keep a musket cartridge, see artillery firing and receive advance "pay" and orders from General George Washington.
Participation in event activities is included with Yorktown Victory Center admission. Purchase the America's Historic Triange Combo Pass to have access to Jamestown Settlement, Historic Jamestowne, Colonial Williamsburg, Yorktown Battlefield and the Yorktown Victory Center.
Weekend events will also be held at Yorktown Battlefield. Plus, a Yorktown Day Parade is planned for October 19 to mark the official anniversary of the British surrender to American forces in 1781.
The Yorktown Victory Center is located approximately 20 minutes from Williamsburg, Virginia.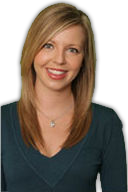 Ashley is Reserve Direct's travel expert, visiting Williamsburg to find the best travel tips, money-saving deals and insider information. With over 10 years of experience in first-hand-travel adventures, she shares her stories, advice, and current events to help you stay in the know.