Mark your calendars for Yorktown Day at the Yorktown Victory Center. Yorktown Day commemorates the 234th anniversary of America's decisive Revolutionary War victory in 1781. A variety of engaging hands-on military interpretive programs and tours are available throughout Yorktown Victory Celebration Weekend, held October 17-19, 2015.
October 19–Yorktown Day–the modern day observance of the victory traces its roots to 1922, when the Daughters of the American Revolution began an annual wreath-laying ceremony, which set the tradition upon which the current Yorktown Day is based. Today, the Yorktown Day Association, comprised of 13 civic, patriotic and government organizations, coordinates the traditional commemorative events.
The annual pageant of flags, a colorful display that includes the American and French national colors, the flags of the 50 states and the District of Columbia, and the flags of the 13 Yorktown Day Association members, is scheduled for the morning around 9:30am. At the conclusion of the Patriotic Exercises, a wreath will be placed on the Yorktown Victory Monument in memory of those who fought and died during the siege of Yorktown in 1781.
In addition to the morning wreath ceremonies and pageant of flags, a parade is also planned. It begins at 10:30am. The route will follow Yorktown's Main Street and pass in front of the Yorktown Victory Monument, erected in 1881 to commemorate the military victory a century before.
The American-French victory against British forces in 1781 was the last major military action of the American Revolution, effectively securing independence for the American colonies.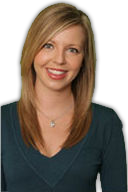 Ashley is Reserve Direct's travel expert, visiting Williamsburg to find the best travel tips, money-saving deals and insider information. With over 10 years of experience in first-hand-travel adventures, she shares her stories, advice, and current events to help you stay in the know.