Imagine candlelight flickering and music by balladeers filling the air as you dine on savory cuisine. At restaurants in Colonial Williamsburg you can experience 18th century taverns with historic settings, complete with servers dressed in fashions from the 1700s and meals designed from actual tavern receipts.  Pull up a chair to any of the dinner tables found at Colonial Williamsburg's Historic Taverns to enjoy dishes enjoyed by patriots like George Washington, Thomas Jefferson, and Patrick Henry.
The historic dining taverns found at Colonial Williamsburg are enchanting and immersive experiences. Visitors to these taverns are able to connect with the 18th century as the atmosphere, entertainment and food bring this revolutionary era to life. 
Chowning's Tavern
This family-friendly tavern offers lunch and dinner. Originally opened by Josiah Chowning in 1766, he wanted to appeal to the ordinary folk of Williamsburg. From Welsh rarebit to southern favorites like Brunswick stew and Virginia pulled pork sandwiches, this menu aims to please. Patrons can enjoy the feast in front of you as well as the entertainment that fiddlers and servers in 18th-century costume provide. Weather permitting, enjoy garden seating and tasty sandwiches and salads. Strong beer and porter are featured on the late-night Gambols menu. Raise your glass for a toast or your voice during sing-alongs.
Christiana Campbell's Tavern
America's first commander in chief – George Washington – loved the seafood at Christiana Campbell's Tavern, and you will, too. Drop by and try delicious dishes based on Mrs. Campbell's original "receipts." Christiana Campbell's Tavern is decorated with the aesthetics of the 18th century. From the pewter candlesticks, brass sconces, and framed prints to the reproduction chairs patrons are seated in, it's easy to see why the local gentry chose this tavern as a place of conversation and political discussion.
King's Arms Tavern
Dine like a king, or at least pretend to. This genteel establishment offers present-day diners meals from 18th-century recipes—with adaptations for 21st-century tastes. After opening in 1772, King's Arms Tavern became one of the most genteel establishments in Williamsburg and this remains true today. Customers can choose from a menu featuring tantalizing southern fare and sumptuous desserts. Colonial game pie and a chop of shoat have become house favorites. Be sure to save room for the tavern's decadent desserts and specialty drinks, such as Chocolate Fudge Torte, Williamsburg ice cream, a glass of Kir, or Chardonnay and creme de cassis served over ice.
Shields Tavern
Taste southern comfort food in the charm of Shields Tavern. This reconstructed tavern has a history all its own. Inside the tavern guests will find candlelit tables, fiddlers serenading tables and delicious menu items like ale-potted beef (a dish similar to pot roast). Be sure to place an order for one of their house favorite drinks. The Rummer, made with dark rum and apricot and peach brandies, and the "Pimm's cup," a spiced gin and ginger ale, are two popular sections.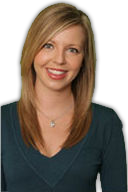 Ashley is Reserve Direct's travel expert, visiting Williamsburg to find the best travel tips, money-saving deals and insider information. With over 10 years of experience in first-hand-travel adventures, she shares her stories, advice, and current events to help you stay in the know.