Kings Dominion is known for its super awesome thrill rides. To keep visitors coming back for more, the Virginia theme park continues to open scream-inducing attractions year after year. What is the new ride at Kings Dominion for 2016? Read on to find out.
The newest thrill ride at Kings Dominion is Delirium. Located at the Candy Apple Grove section of the park, Delirium is a powerful, spinning pendulum on which 40 riders are strapped into seats, facing outward on a giant ring. With feet dangling below, riders start to gradually swing back and forth while the ring begins to rotate. Very quickly, the ride gains momentum until Delirium riders start to soar, and swirl, above the park. On this new ride at Kings Dominion, guests reach a height of 115 feet while the arc angle of the ride tilts to 120 degrees.
On board, riders will feel like they are defying gravity while gaining hang time. Thrill seekers will love the rush of this topsy-turvy attraction. It's a unique experience not found one any other Kings Dominion ride.
Purchase Kings Dominion tickets now to save $29.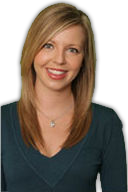 Ashley is Reserve Direct's travel expert, visiting Williamsburg to find the best travel tips, money-saving deals and insider information. With over 10 years of experience in first-hand-travel adventures, she shares her stories, advice, and current events to help you stay in the know.