When you visit Williamsburg, you're sure to get hungry while enjoying the charming, colonial sites and attractions. The historic town has a variety of places to eat, but these are the best Williamsburg restaurants for lunch. Stop by these eateries for food you'll love.
Jamestown Pie Company
Who doesn't love pizza? It is an all-around crowd-pleaser, and the pies at Jamestown Pie Company are creative and delicious. A signature are the Deep Dish Pot Pies, ranging from classic chicken to seafood au gratin.  Gourmet pizzas like the River Crab Pie, topped with jumbo lump crab and white sauce, The Artichoke, layered with spinach, artichokes and garlic; and The Sicilian, loaded with pepperoni, sausage and salami are a few favorites. Even better? They excel at dessert pies, too. The wafting aroma of blueberry, peach and chocolate pecan pies will have you ordering a slice.
Paul's Deli
Located across from the William and Mary Campus, students can be found at Paul's Deli at all hours. And for good reason. The Italian and Greek inspired menu covers all the classics – pizza, subs, sandwiches, pasta and salads – and is fairly large. For my money, the Combination Deluxe Stromboli, Chicken Gyro, Crab Cake Sandwich and Greek Salad are lunch favorites. You also can't go wrong with a pizza. The menu is so big, though, I come back for dinner to really sink my teeth into it.
Aromas
Aromas it the perfect little coffee and sandwich shop. Its atmosphere is charmingly cool, food tasty and service quick. What more could you want from a lunch stop? Sandwiches like the Mediterranean Melt, Aroma Club, Southwest Chicken Wrap, and Muffaletta are excellent menu options. Order a coffee pick-me-up from the Aroma "Therapy" menu to start the afternoon off right. A Snickers Latte, Tribe Mocha, Chai Latte, and Aromaccino are caffeine-fueled favorites.  Fresh smoothies are avaialable, too, and you can even order one spiked with your favorite alcohol.
Gabriel Archer Tavern
For a memorable Williamsburg lunch, dine at Gabriel Archer Tavern. Located at The Williamsburg Winery you can add a tour of the winery to your agenda, or simply choose a seat at one of the outside tables for a light-yet-filling lunch. The vibe is more California than Virginia, providing a wine and dine experience that is truly transformative. The Gabriel Archer Tavern Salad, with toasted pecans and dried cranberries; Pear, Bacon and Gouda Grilled Cheese; Turkey and Brie Sandwich; and Shrimp Linguini are a few menu items I can't get enough of. Add a red or white wine flight to any order for a relaxing lunch away from the tourist corridor of Williamsburg.
Pierce's Pitt Bar-B-Que
Craving something a little heartier? Pierce's Pitt Bar-B-Que fits the bill. This place is ideal for take-out, as there aren't many tables. Lines can be long at times. The succulent barbeque is cooked out back, so the smell wafting through the air will make your stomach rumble as your wait. This local's favorite serves the best pulled pork sandwich. Order a side of onion rings, and you've got a good picnic to take to a nearby park like Waller Mill.
Second Street Bistro
Sometimes nothing satisfies like a burger. For the best in own, go to Second Street Bistro. Upscale in nature, the bistro has a casual vibe at lunch and a lower price point. The Wall Street Burger and Second Street Burger are choice burger options. If you're not in the mood for a burger, though, the rest of the menu is sure to please. The Carolinian Grecian and Portofino salads are favorites, as are the Thai Poppin' Shrimp Wrap, Second Street Reuben and World's Best Grilled Cheese. Make plans to come back to Second Street for dinner.  It's an entirely different experience, with fresh, seasonal and inspired dishes rounding out an eclectic menu.
The Cheese Shop
Don't worry – there' more to the menu than cheese. The Cheese Shop is a Williamsburg tradition, serving some of the best sandwiches in town. Located in Merchants Square, it's the ideal place to take a break from colonial sightseeing. Fresh baked bread, high quality meats and cheese, and fresh salads (the house dressing is legendary!) form a large menu, making it hard to choose your order. A favorite snack is bread ends and dressing, but these full orders get raves: Virginia Ham Sandwich, Shrimp Salad Sandwich, and Prosciutto Focaccia. Gourmet cheese plates are worthy accompaniments to the wine available, too. Be prepared for a wait as this place is both a local and tourist favorite.
Try one of the best Williamsburg restaurants for lunch on your next vacation. From quaint sandwich shops to Italian deli's and winery cafes, there's little bit for everyone. You're sure to find a place ideal for a midday break.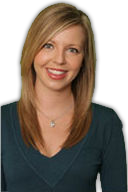 Ashley is Reserve Direct's travel expert, visiting Williamsburg to find the best travel tips, money-saving deals and insider information. With over 10 years of experience in first-hand-travel adventures, she shares her stories, advice, and current events to help you stay in the know.